Achievement of 2 Million Safe Man-Hours without LTI at Dilmunia Health Island Project.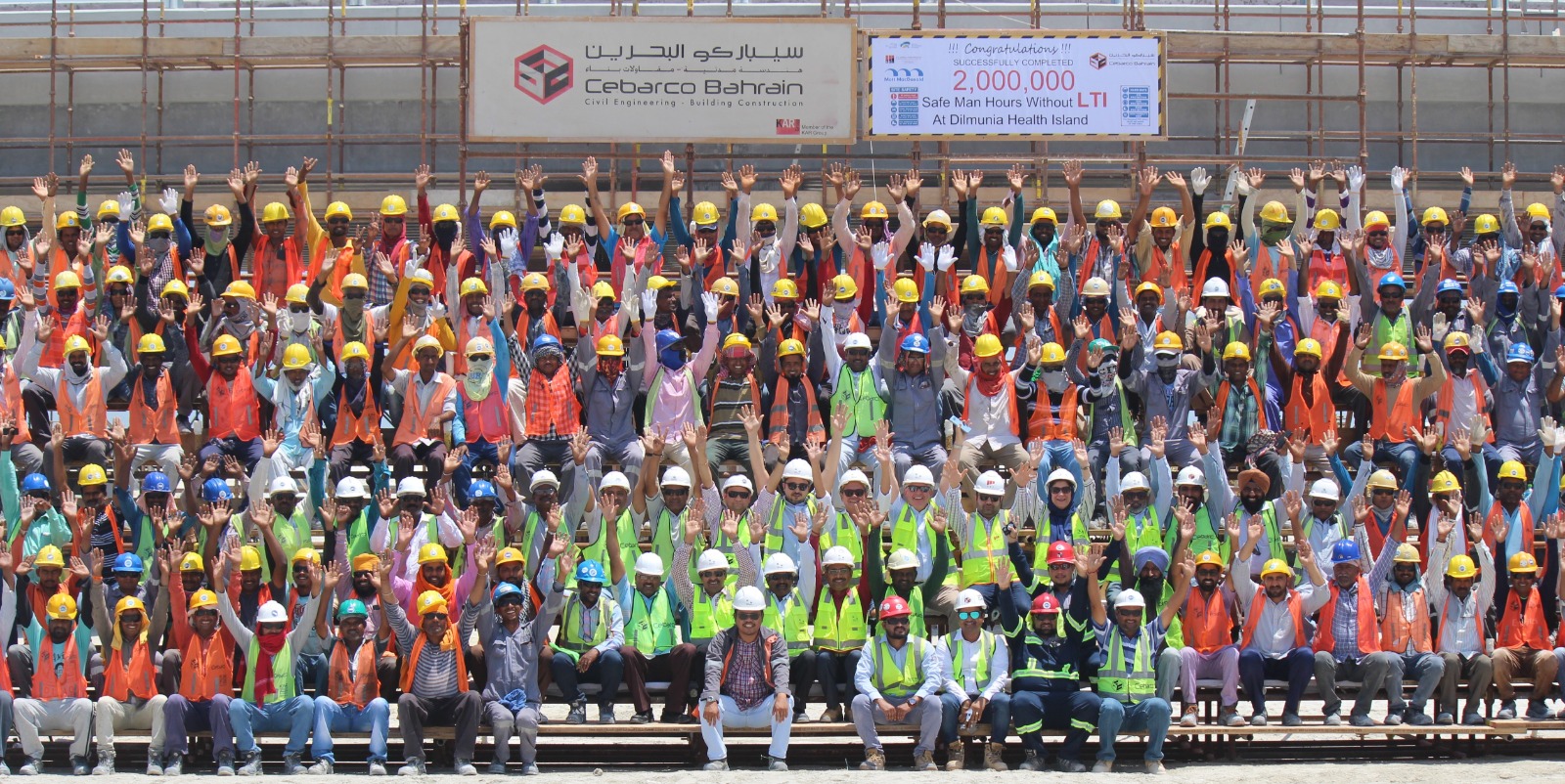 Cebarco were appointed to construct the primary infrastructure on Dilmunia Health Island on the April 2013.
Phase 1 site construction for Dilmunia Infrastructure works commenced on the 7th April 2013 and on completion in early 2016 was followed by Phase 2 Works. Dilmunia completed the second phase of its Infrastructure Works in December 2017 and awarded the third and final Phase of Infrastructure Works in early 2018; the final phase is expected to be completed by end 2019.
During the Phase 3 Works Cebarco have achieved 2,000,000 (two million) man hours worked without any lost time incident, a major achievement due to the dedication of both the contractor and Mott MacDonald site supervision team embracing and implementing Health and Safety during the duration of the project.
Dilmunia Health Islands scope of works covered under the above contract consists of:
24 No. 11kV electricity substations, 10 No sewage pumping stations, 3 No road bridges, 2.7km of sewer rising main, 13km of gravity foul sewer, 13.5km of surface water sewer, 887 road gullies, 5.2km of gully pie, 11 No surface water petrol interceptors, 14km of potable water ductile iron pipes, 19km of TSE MDPE pipework, 51km of 11kV high voltage cable and 17km of telecom network.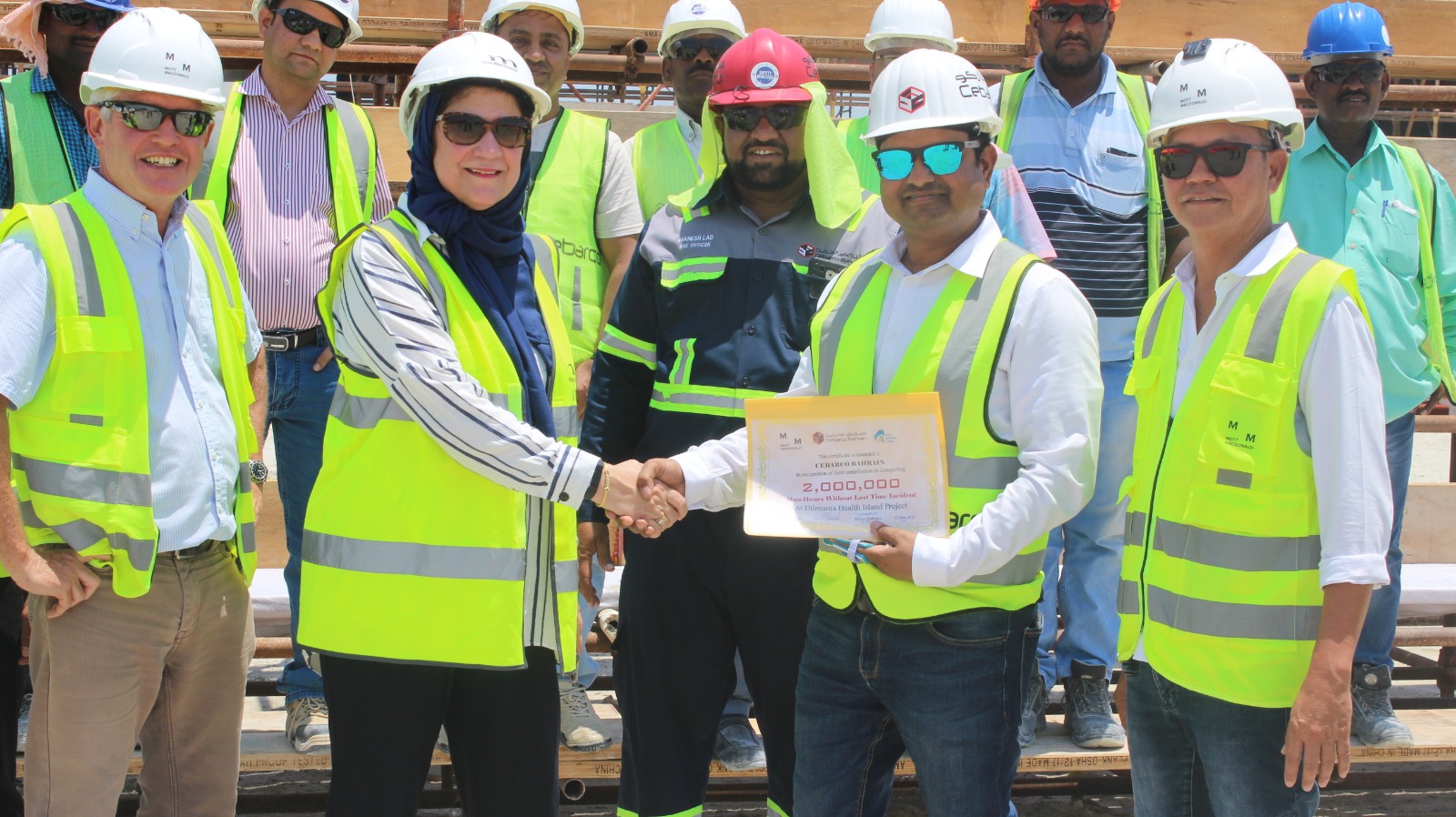 Mott MacDonald site team led by Resident Engineer Trevor Oldfield and Cebarco site team led by Pankaj V. Prajapati with the Client, Ithmaar Development Company Infrastructure Project Director Ms. Sawsan Taqi